Here is Aaron Miller's beautiful RV-8 with Showplanes Fastback and Cowl.
This RV-8 has System32 EFII on a 205hp Barrett XP-360. This plane has been flying since October 2018.
"System32 is the modern EFFII I've been looking for, it allows me to tune my engine for performance and efficiency while simultaneously reducing pilot work load.
System32 is easy to configure, the control unit provides excellent visibility into the operation of the engine and fine tuning in flight.
System32, along with the fantastic support from Robert and his team helped make the dream of a modern power plant for my airplane a reality.
Hard starting and hot starts are a thing of the past thanks to System32!" Aaron Miller
Aaron has a very clean G3X based panel. The System32 Controller is on the left of the Garmin screen.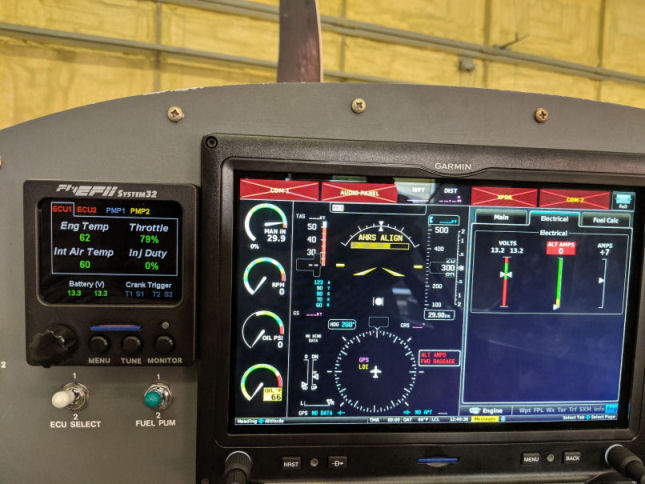 Here is a closer shot of the instrument panel glass.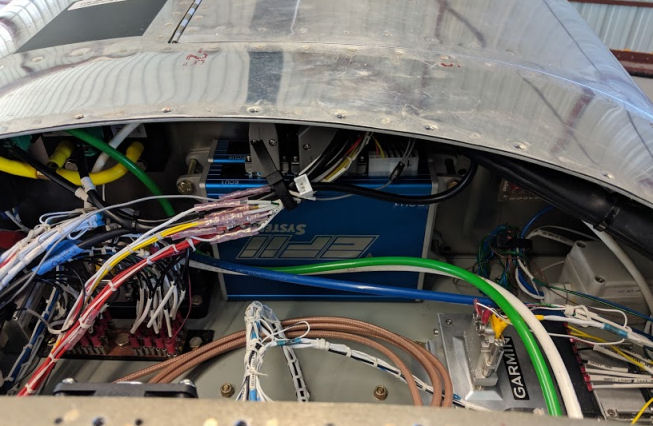 The System32 ECUs are tucked in nicely on the aft side of the forward baggage area.