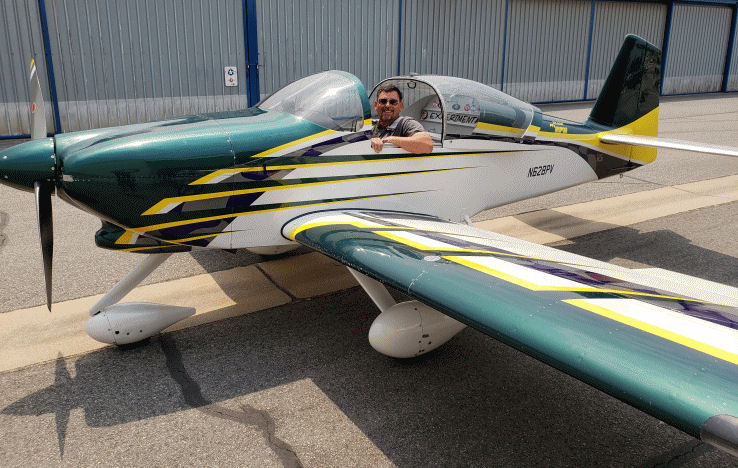 Paul "Rosie" Rosales is well known in the RV community. Paul has one of the highest time RVs in the world with over 4500 flight hours logged.
Paul swapped out his failing Lasar ignition with a System32 dual ignition after getting stranded at Oshkosh 2018.
Here is Paul showing off System32 components at Oshkosh.