If you are an RV-10 builder or flyer, you may want to check out John's RV-10 Facebook group at: https://www.facebook.com/groups/vansrv10/. This group has over 1000 members and is a great place to exchange information with other RV-10 owners.
As of November 2019, John has 330 hours on his EFII equipped RV-10. This plane has a 9:1 compression Barrett built O-540 providing approx 300 hp to the 3 blade MT prop. This plane is slated for an upgrade from the legacy EFII system to System32 electronics very soon.
Here is a great pic of John camping with his plane at the High Sierra Fly-In.
     This is a great looking panel!
     The parallel valve 540 engine was built by Barrett Precision Engines and is capable of over 300hp.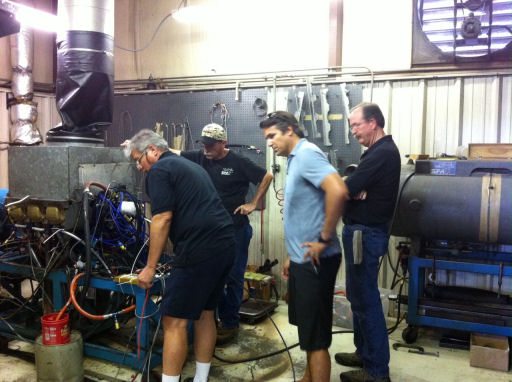 Here is a nice shot of the front of the engine showing the induction portion of the Show Planes cowl system.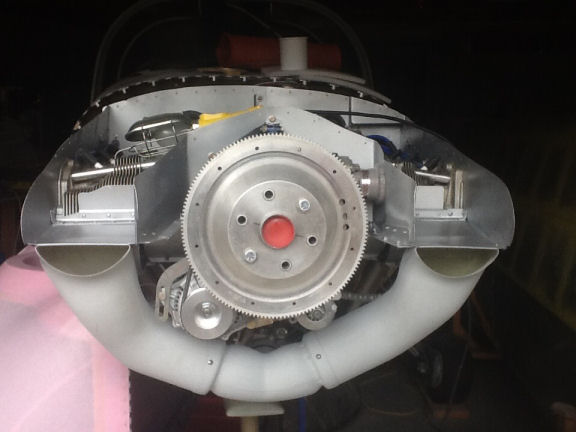 Here you can see the fuel pump module and fuel filters in the tunnel.
     The ignition coil packs for the 540 sit nicely on a sub plate on top of the engine mount. The sub plate mount is included in all EFII 540 kits.
     Here you can see the injector mounting as well as the stainless 6 into 2 exhaust.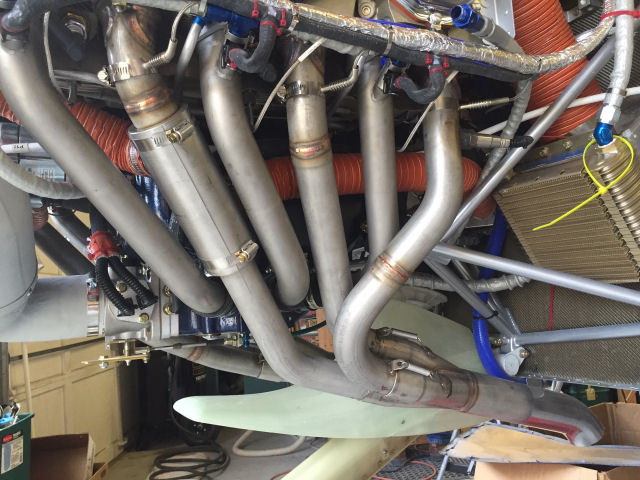 This pic shows a good location for the fuel return line on the RV-10 fuel tank.